Recipe courtesy of COOKING AT HOME
A cookbook from Dallas' top chefs to benefit the Dallas 24 Hour Club
"Exciting to see local chef friends — many who we met through the annual Chefs for Farmers events — contributing to this stunning cookbook! Cooking at Home is yet another heartfelt example of food industry leaders coming together for a great cause — in this case, the Dallas 24 Hour Club. We highly recommend this addition to every home cook's collection!"

Nanci Taylor
Publisher, Edible Dallas & Fort Worth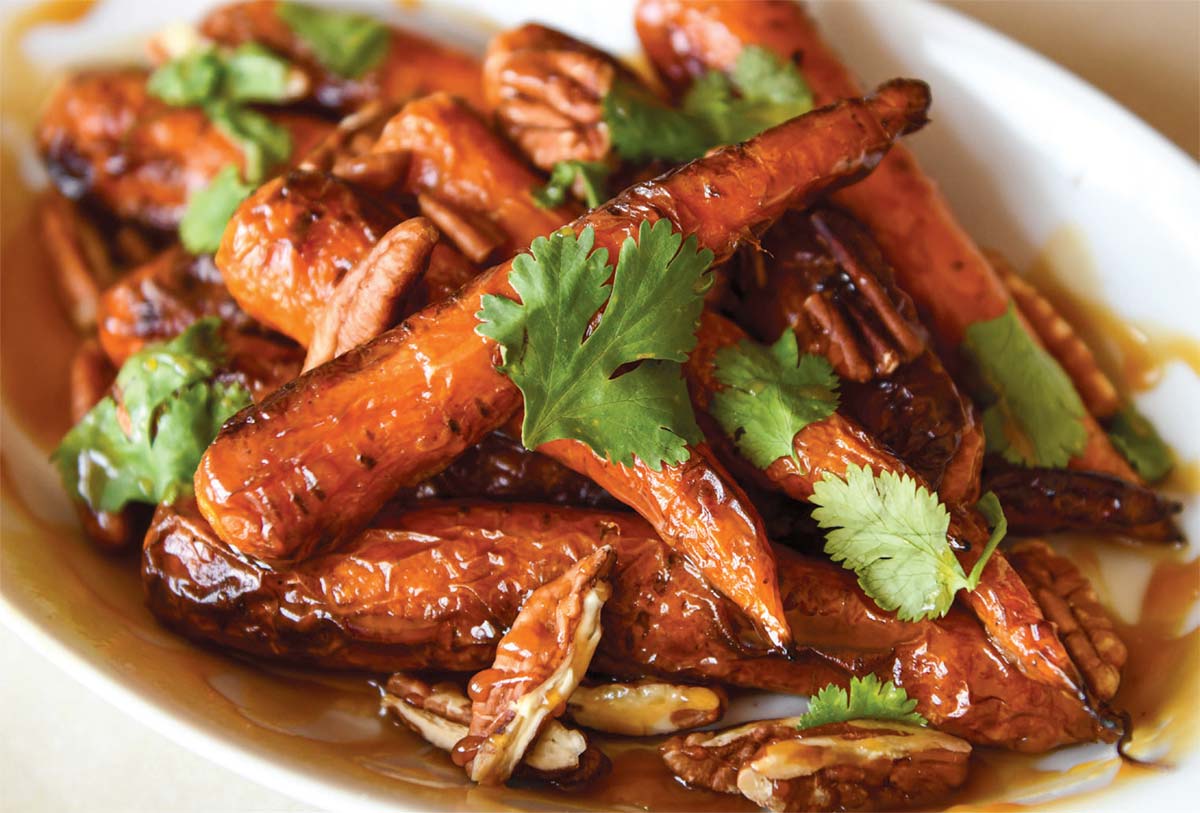 ROASTED BABY CARROTS
with toasted Pecans and Praline 'lacquer
Recipe by Fitzgerald Dodd, Grits Southern Bistro
This is such a quick and easy side dish that can be made and paired
with smoked pork, steak and de nitely spice-roasted chicken.
Serves 4-6
3 pounds baby heirloom carrots, trimmed and washed
¼ cup cottonseed oil
1 tablespoon creole seasoning
1 cup pecan pieces, toasted
½ cup picked cilantro leaves
FOR THE LACQUER:
1 cup Steen's Cane Syrup
½ cup heavy whipping cream
½ cup apple cider
2 tablespoons apple cider vinegar
2 teaspoons kosher salt
In a sauce pot, add all the ingredients for the
lacquer. Bring to a boil and turn down to a
simmer for 10 minutes.
In a mixing bowl, toss the carrots, oil and creole seasoning. Lay the carrots on a sheet pan in a single layer and bake in a 425° oven for 10 minutes.
Remove from the oven and pour the lacquer over the hot carrots and toss. Return to the oven for 5 more minutes.
Remove from the oven and pour in a bowl. Top with toasted pecans and picked cilantro leaves and serve.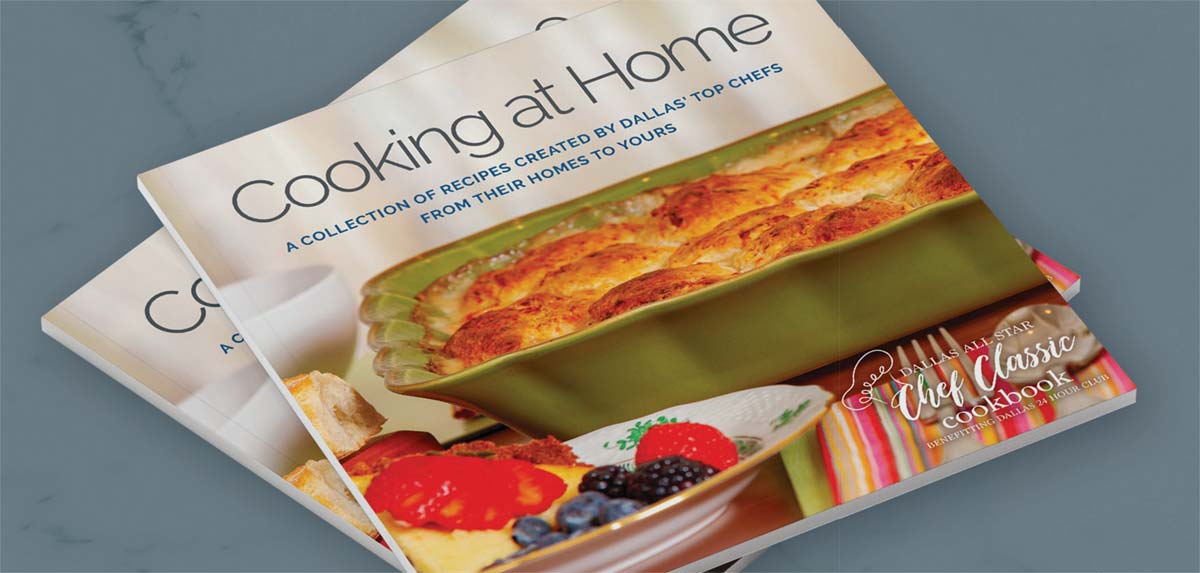 The Dallas 24 Hour Club provides safe, sober transitional living for homeless men and women seeing a new life away from drugs and alcohol.
Order your copy at dallas24hourclub.org/chef