Photography Dale Honeycutt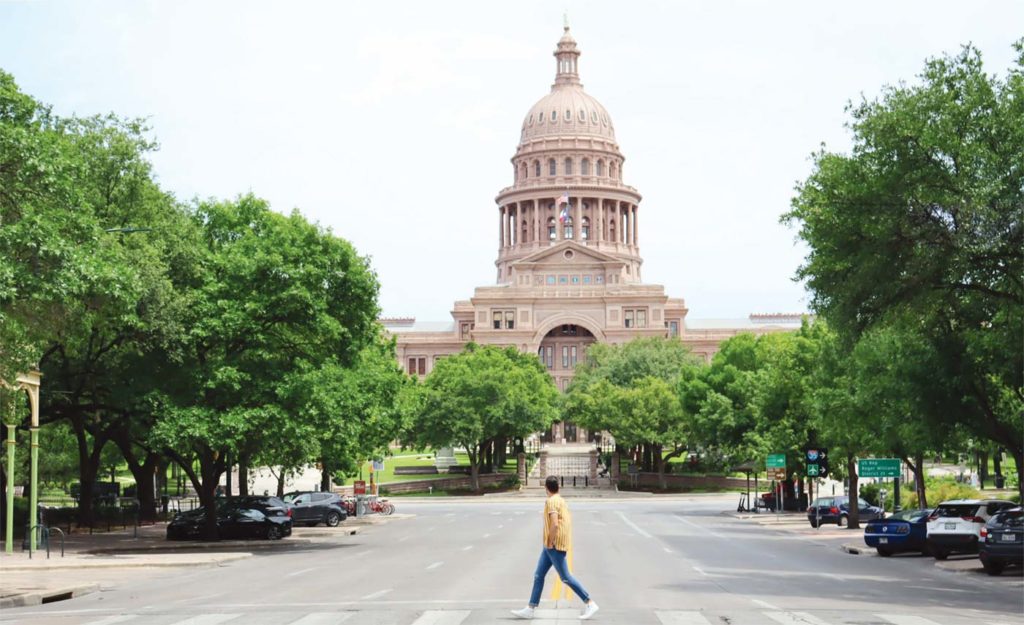 Updates from the Texas Legislature Session
Local food and sustainable agriculture are topics of regular discussion at the Texas Legislature, drawing both bipartisan support and Big Industry opposition each session. Although divisive hot-button issues dominated this year's legislative session, the Farm and Ranch Freedom Alliance (FARFA) advanced the local foods movement on multiple fronts thanks to our grassroots supporters, our reputation for solid facts and research and our strong presence on the ground at the Capitol.
The most notable achievement this session was SB 1118, sponsored by DFW-area Senator Nathan Johnson. It directs the Texas State Soil & Water Conservation Board to create an "on-the-ground conservation program" for several purposes, including promoting healthy soils. Although the bill avoided the terms "regenerative" or "organic" agriculture because of the political pitfalls, the substance of it will support farmers and ranchers in using methods that sequester carbon in their soils and improve its biological, chemical and physical characteristics – the basis of regenerative agriculture.
We also scored a win with SB 617, a bill to cap the health department fees imposed on farmers and food producers selling at a farmers market. Prior attempts at this reform ran into trouble with local health departments, including the Northeast Texas district, still charging large fees on a wide range of non-farmer vendors (kombucha makers, gelato and ready-to-eat foods). SB 617 provides clear definitions that should ensure fair and consistent application of the law from now on.
Sometimes victories come in the form of what doesn't pass. As filed, HB 1480 included an "Ag-Gag" provision that threatened whistleblowers who exposed animal welfare, environmental or human health problems at agricultural operations with criminal fines and potentially huge civil fees. The provision – draft ed by the Poultry Federation – was buried in the middle of an otherwise acceptable bill to address trespass and physical damage to agricultural operations.
Thanks to FARFA's opposition, the Ag-Gag provision was removed, and a "clean" bill was passed that addresses real problems for agricultural operations without threatening free-speech rights. Numerous smaller victories include the creation of formal advisory committees to the Texas Animal Health Commission (opening the door for more involvement by small-farm representatives), and multiple bills that impact water conservation, eminent domain, rural broadband, the GoTexan program and more.
At the same time, there were losses. The bill to protect people's right to raise food for themselves, HB 1686, passed the House with overwhelming support, only to be blocked in the Senate. Two bills to establish more scale-appropriate regulation on small farmers (for selling eggs and for meat processing) died without even getting committee hearings due to Big Ag's opposition. Each year, we work to build a stronger presence and greater influence at the Capitol, so look for these bills when the Legislature returns.