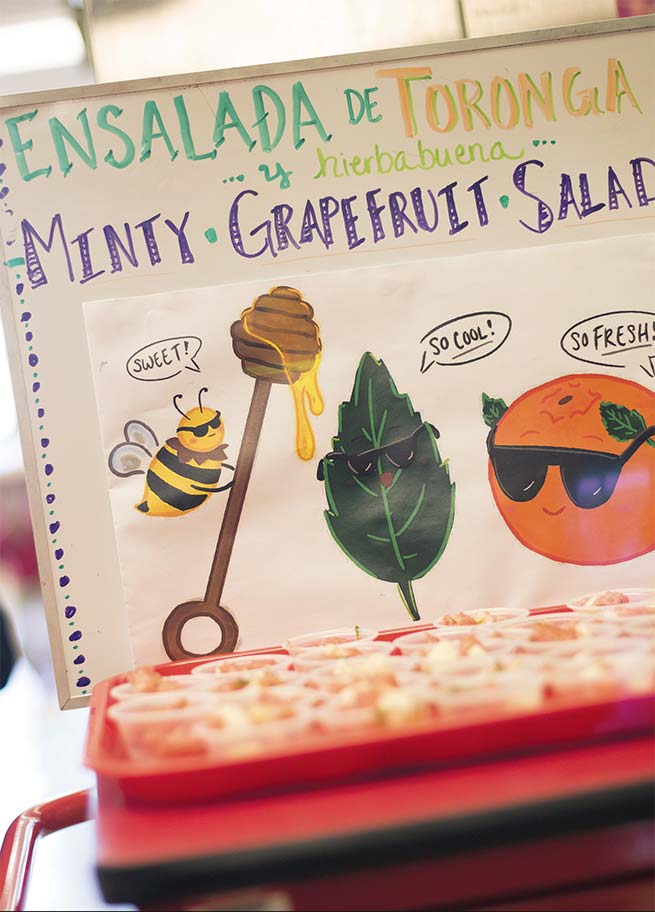 Makes 8 servings
Average cost for one recipe: $2.82
3 large or 4 small grapefruit
1 teaspoon honey
2 tablespoons finely chopped mint
Cut away grapefruit peel and white part. Then cut each grapefruit segment from the membranes. Place grapefruit segments in a serving dish. Squeeze juice from each of the grapefruit membranes into another bowl. Add honey and mint to the juice and whisk the sauce together. Pour the desired amount of sauce on the grapefruit segments and serve. Remaining sauce can be mixed with water or club soda for a refreshing beverage!
Nutrition facts for one serving (approximately ½ cup):
60 calories; 15 grams carbohydrate; 0 grams fat; 1 gram protein; 2 grams dietary fiber.
Brighter Bites is a Texas-based nonprofit dedicated to delivering fresh fruits and vegetables to low-income families via schools, primarily those located in areas without sufficient grocery stores. Much like a food co-op, participating schools receive eight deliveries a semester, along with easy recipes, tips for parents and lesson plans for teachers to help make healthy choices more fun.